Storage Shelf Rack Display 4-Tier Stainless Steel
SALE
SKU: 49679922-united-states-4-tier
THIS IS A BRAND NEW FACTORY SEALED ITEM
FREE SHIPPING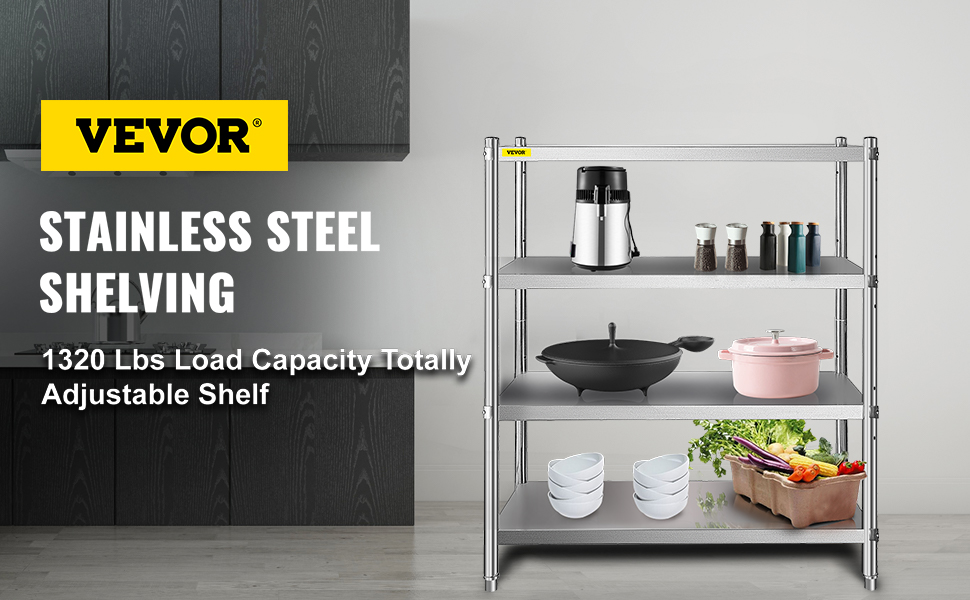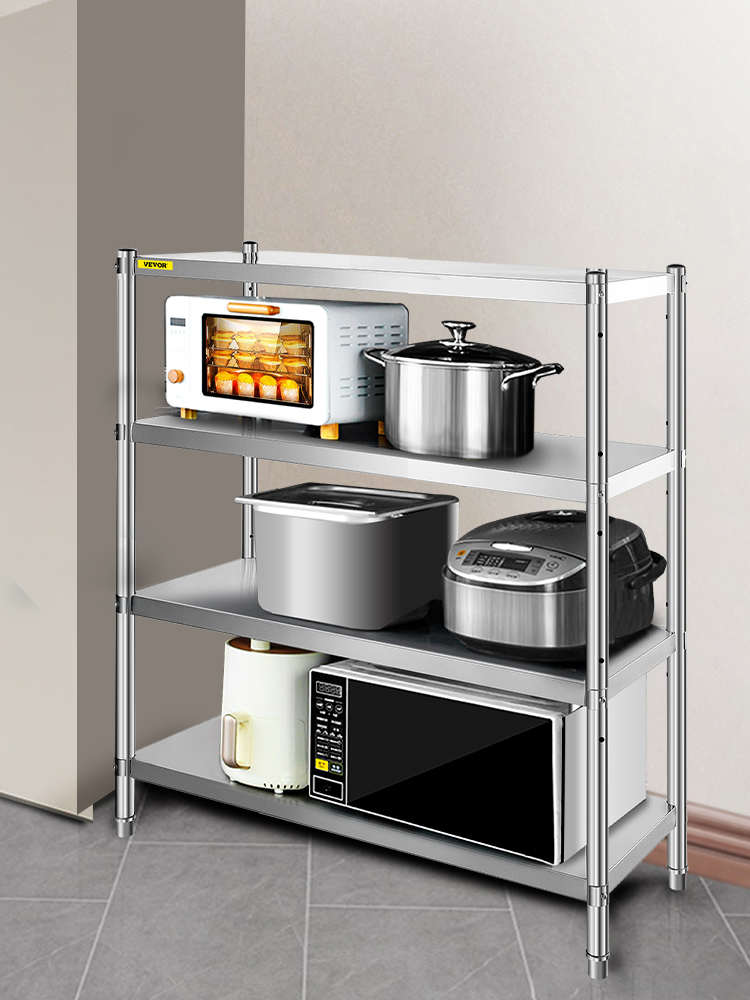 4-Tier Storage Shelf
Stainless Steel & 1320 lbs Load Capacity & Adjustable Height
Our 4-tier stainless steel shelf has a brushed surface. It will become a very reassuring presence, no matter you locate it in your kitchen or garage. With its 330 lbs load capacity for each tier and its vast flexibility, you can organize your belongings in a better manner. Besides, it is also easy to clean without excessive ash accumulation or untimely rusting.
Great Load Capacity
Reliable Properties
Adjustable Tier
Effortless Assembly
Tough Equipment & Tools, Pay Less
VEVOR is a leading brand that specializes in equipment and tools. Along with thousands of motivated employees, VEVOR is dedicated to providing our customers with tough equipment & tools at incredibly low prices. Today, VEVOR's products are sold in more than 200 countries and regions with 10 million plus members worldwide.
Why Choose VEVOR?
Premium Tough Quality
Incredibly Low Prices
Fast & Secure Delivery
30-Day Free Returns
24/7 Attentive Service
Thoughtful Design

With the

 

crossbeam design at the back of every tier, the storage shelf is sturdy and stable for you to store heavy objects without the worry of deformation. The vent holes on the shelves provide better air flow for keeping the freshness of the stored food.





Once the product arrives, you can quickly fasten the tiers to the columns with screws. The 4 feet of our stainless steel shelf can be rotated to stand firmly on the ground.
Easy Assembly




This stainless shelf is suitable for various occasions. For example, locating it in the kitchen for kitchenware or garage for automotive service kits is available. 

Wide Application
Specifications
Material: Stainless Steel

Color: Silver

Number of shelf: Four

Max Load Capacity: 150 kg/330lbs per shelf

Overall size: 1190 x 469.9 x 1524mm/ 46.8 x 18.5 x 60 inch

Size of single layer: 1145 x 425 x 45 mm/45 x 16.7

 

x 1.8 inch
Item Weight: 20 kg/ 44 lbs
 Package Content

1 x Kitchen shelf
1 x Hex wrench
16 x Screws
16 x Screw caps
16 x Shelters